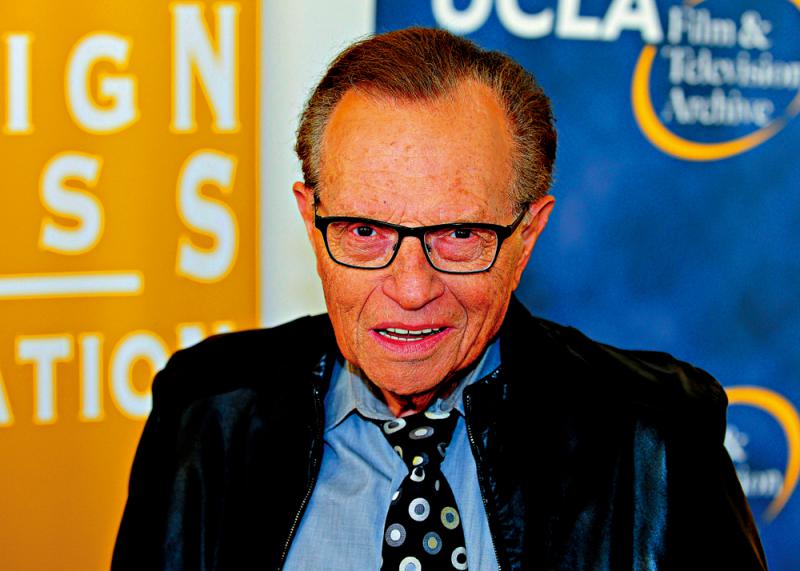 Photo: Larry King, a well-known American host, died in Los Angeles on the morning of the 23rd at the age of 87. /Reuters
Forenoon, the novel coronavirus pneumonia died in Losangeles on the morning of. The death of a famous television presenter died in Losangeles at the age of 87. The exact cause of death was not announced, according to CNN, Bloomberg and New York Times. He had confirmed the novel coronavirus pneumonia three weeks ago and required hospitalization.
Ora media23, founded by Larry King, tweeted that Larry King died in Mount Sinai Hospital in Los Angeles. Novel coronavirus pneumonia was admitted to Larry King at the end of last year, and the wives and sons were banned from visiting, US media reported. Larry King thought he might have been infected by a caregiver at home. But he had moved out of the intensive care unit earlier, and the specific cause of death is unknown. The funeral arrangements for Larry King will be announced later. The family hopes to keep a low profile.
For a long time, Larry King suffered from illness. He had a heart attack in 1987. When interviewed in 2017, he suffered from stage I lung cancer and had undergone surgery. In 2019, he was comatose for several weeks due to a stroke, and suffered from heart disease, diabetes and other diseases. He is a high-risk person.
Larry King was born in New York in 1933. At the age of 23, he began to work in the television news circle in Miami, Florida. He worked as a DJ on the radio, did news broadcasting and did live interviews in restaurants. Since joining CNN in 1985, he has become famous all over the United States. His TV talk show "Larry King Live" was popular with the public until his retirement in 2010.
According to statistics, Larry King has interviewed more than 50000 times in his career, including celebrities from political, media, sports and cultural circles. He has had in-depth exchanges with Russian President Vladimir Putin and pop diva lady gaga. He has also interviewed every serving us president from Ford to Obama. He had visited trump, then 41, as early as 1987, and then fought many times. In 1999, trump revealed his intention to run for the presidential election on Larry King.
Larry King has twice won the Peabody award, which symbolizes the highest honor of American radio and television culture. He also won the Emmy Lifetime Achievement Award in 2011. He has eight marriages and five children. But in 2020, his son and daughter died of heart disease and lung cancer, only a few weeks apart.