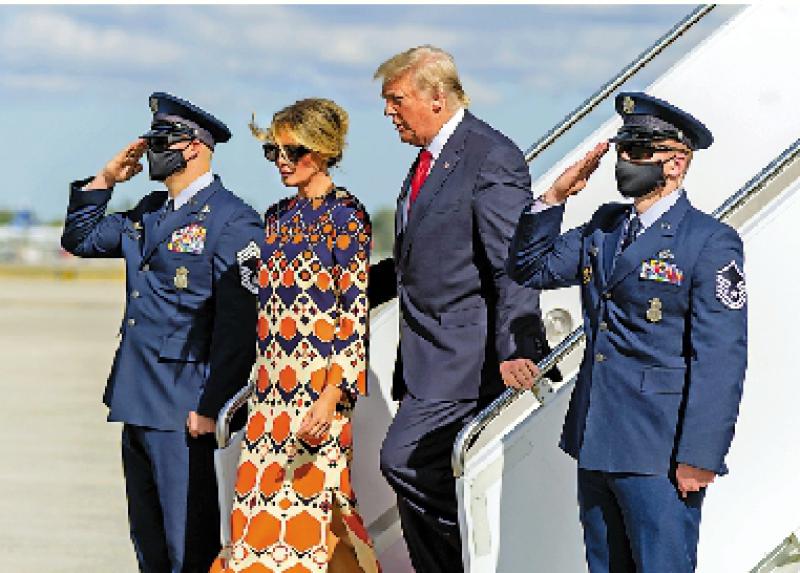 Photo: trump and his wife Melania arrive in West Palm Beach, Florida on the 20th. /Associated Press
[Ta Kung Pao] according to CNN and Capitol Hill, speaker of the U.S. House of Representatives Pelosi said on the 22nd that she would submit the impeachment clause of former president trump to the Senate on the 25th. Schumer, the Senate majority leader, later said the substantive trial would begin in the week of February 8. CNN disclosed that the specific start date of the trial is February 9.
After trump supporters violently attacked the Capitol on the 6th, the house of Representatives voted on the 13th to pass an impeachment clause against trump, accusing him of "sedition";. The U.S. Constitution stipulates that the successful impeachment of the president requires the consent of more than two-thirds of the senators, that is to say, the Democratic Party must strive for at least 17 Republican senators to defecte, which is very difficult. Although most Republican senators are in favor of condemning trump, they still have reservations about whether he should be convicted.
The second impeachment of trump led to further division within the Republican Party, and many cronies separated from trump one after another. Former White House chief of staff Kelly said he would support impeachment. Senate Republican leader McConnell admitted that trump incited the mob, but he did not disclose how he would vote. Trump's close ally, South Carolina Senator Graham, said impeachment of the outgoing former president would further divide the country.
Biden, who has just taken office, is not in a hurry to impeach trump. He hopes that the Senate will have more time to confirm cabinet candidates and consider the $1.9 trillion rescue plan.
Trump was asked about his plans for the next step when he was dining at his own golf club in West Palm Beach, Florida, on the 22nd. For the first time since leaving office, he said: "we will do something, but not now. "