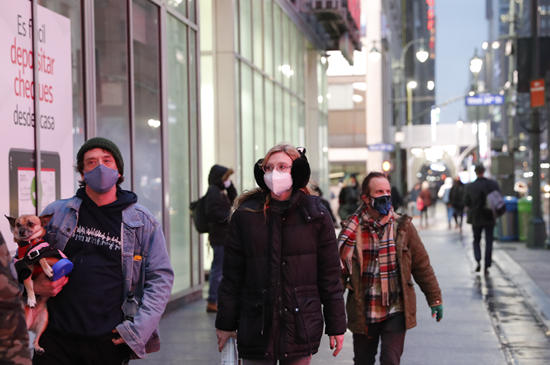 The epidemic situation in the United States has not been alleviated, and pedestrians on the streets of Manhattan, New York, still use masks to defend themselves. (China News Agency)
The International Monetary Fund (IMF) has recently predicted that the global economy will rebound by 5.5% this year with the massive vaccination of New Coronavirus vaccine, which is 0.3 percentage points higher than the forecast in October last year. It will be the strongest rebound since the global financial crisis in 2010.
Among them, the U.S. economy is expected to grow by 5.1% this year, China's economy will grow by 8.1%, the EU's economy is expected to grow by 4.2%, Japan's growth by 3.1%, and India's growth by 11.5%.
The foundation also predicts that global trade will rebound 8.1% this year after shrinking 9.6% last year.