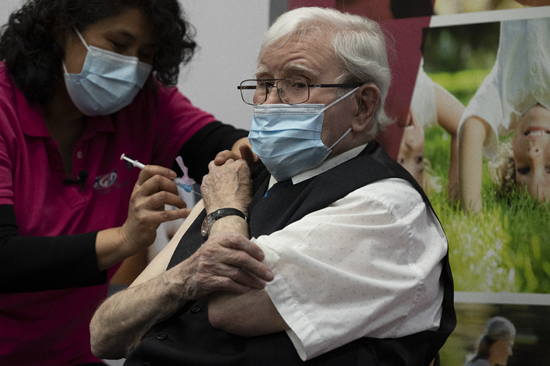 Most states in the United States have started vaccination. (Associated Press)
The number of confirmed cases in the United States has increased to 25 million 400 thousand infected and more than 420 thousand are not cured. More than 23 million 500 thousand people have been vaccinated against the new crown in the United States so far. 3 million 500 thousand of them have completed 2 doses, including Vice President Harris who received second doses of vaccine in Maryland on Tuesday. Biden, the new president, said he had purchased 200 million more doses of the vaccine from pharmaceutical companies, promising that all Americans would be vaccinated by the summer.
According to the latest statistics of Johns Hopkins University in the United States, the death toll in the United States this month has exceeded 77000, the highest since the first death occurred in February last year.