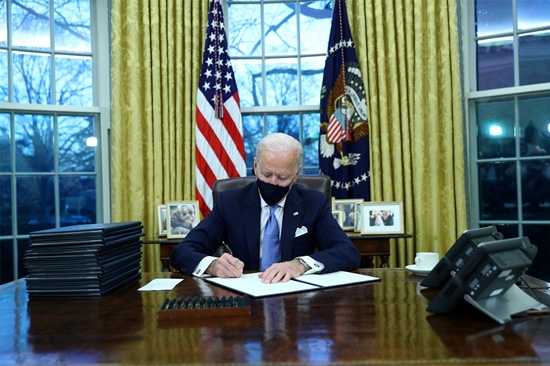 Biden became the 46th president. (Reuters)
U.S. President Biden was sworn in as the 46th president at Capitol Hill near noon on Wednesday (20th) local time. On his first day in the White House, he signed more than a dozen executive orders, including rejoining the Paris Agreement on climate change, suspending the withdrawal from who, and ending the travel ban on Muslim countries.
Biden also officially obtained the right to manage the official account of the president of the United States on social networking site twitter, and immediately posted an article saying that the real work has begun to draw people's attention to the official account of the president, which will make the United States rebuild better.