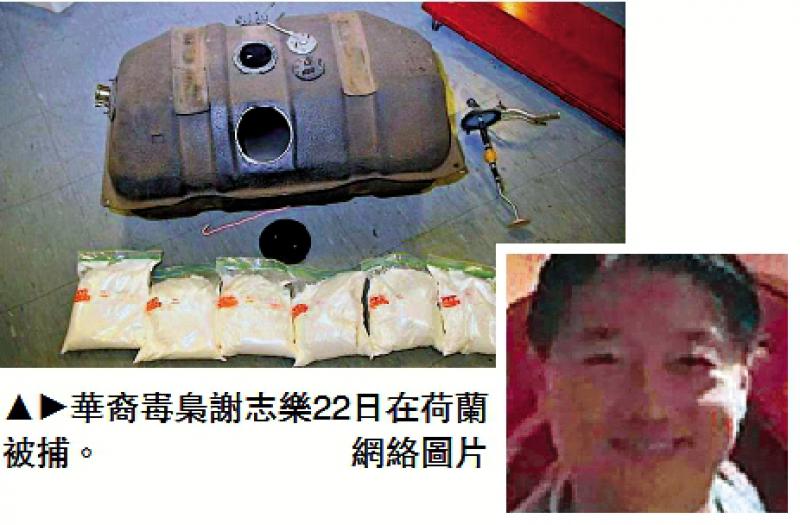 Photo: Xie Zhile, a Chinese drug lord, was arrested in the Netherlands on the 22nd. /Internet pictures
According to AFP, BBC and Reuters, Australian authorities said on the 24th that Canadian Chinese drug lord "third brother" Xie Zhile was arrested at the Dutch airport on the 22nd. He is compared to the Asian version of the Mexican drug king Guzman, and is also one of the most wanted criminals in the world. In recent years, he has often been in and out of Hong Kong, Macao and Taiwan.
As one of the most wanted criminals in the world, Xie Zhile, 57, has been pursued by Australian police for more than 10 years. He was arrested at Schiphol Airport in Amsterdam, the Netherlands, before boarding for Canada on the 22nd. Australian federal police are seeking to extradite him for trial. A Dutch police spokesman said Xie was expected to be extradited after appearing in court.
Xie Zhile was born in Guangdong and immigrated to Canada from Hong Kong in 1988. People around him call him "third brother";. He has been accused of being the head of a transnational drug trafficking syndicate, the company, which is estimated to do $70 billion a year. Because of its huge scale of drug trafficking, people compare him with the famous Mexican drug lord Guzman.
Xie Zhile was arrested in Hong Kong in 1998 for importing heroin into the United States. He was later extradited to the United States for trial. He was sentenced to nine years in prison the following year and released in 2006. According to the company's records, Xie Zhile registered an investment company in Hong Kong in 2011, which led the police to suspect that he started drug trafficking again.
Reuters published a special investigation report for Xie Zhile in 2019, describing him as "Asia's most wanted man";. Citing the conservative estimate of the United Nations Office on drugs and crime, the report said that the & lt; third brother & gt; group's drug sales revenue in 2018 was $8 billion, but it said that it could be as high as $17.7 billion.
As a result, Xie Zhile became the main target of the transnational anti drug investigation led by the Australian federal police. Police also said that this is Australia's largest operation against Asian drug trafficking syndicates so far, involving about 20 organizations in Asia, North America and Europe.