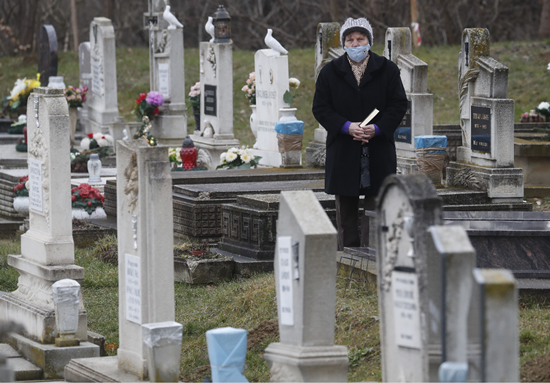 Novel coronavirus pneumonia has captured hundreds of thousands of lives in the United States. (Associated Press)
In the us with the most severe global epidemic, New Coronavirus diagnosed 25 million cases, and 5 million cases increased in 24 days, accounting for 7.6% of the total population of the United States. Columbia University Scholars estimate that in fact, more than 100 million people in the United States have been infected, which is more than four times the number of cases.
Biden Administration recently indicated that 100 million doses of vaccination will be completed in the United States within 100 days of taking office. Fudge, director of the National Institute of allergy and infectious diseases, said that 100 million doses is the minimum requirement. It is believed that 67 million people have taken two doses in 100 days, and at least 37 million people have taken one dose.