Violent law enforcement incidents by American police emerge one after another, and racial discrimination is deeply rooted. According to CNN on the 24th, another African American man was shot and killed by police on the 10th of this month. The police law enforcement recorder pictures exposed by the media showed that the African American man was unarmed at that time.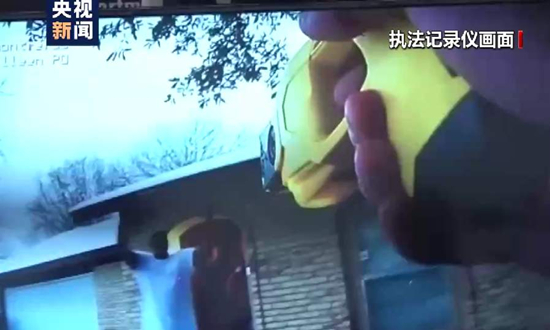 According to reports, the Texas African American man's name is Patrick & middot; Warren. On January 10 this year, the local police went to the police after receiving a call for help from Warren's family. A law enforcement recorder worn by the police showed that when a policeman entered Warren's house, Warren was emotional and yelled, and then the police exited the door. Less than two minutes later, Warren walked out of the house and waved his hands to the police. As a result, he was shot by the police with electric shock. After getting up, he rushed to the police and was shot dead by the police.
The police statement said that Warren suffered from mental illness, and the police could not think of anything else to do in the face of the same situation. The victim's lawyer believed that this was one of the worst incidents of police shooting civilians he had ever seen. He advocated that the police involved should be removed from their posts and arrested for prosecution.
In the United States, systematic racial discrimination, police violence and social inequality are deeply rooted. Recently, racial discrimination and racist violent crimes have increased significantly, arousing public indignation. In this regard, the Human Rights Council of the United Nations and other countries have expressed serious concern and condemned it, calling for the effective protection of the rights of African Americans.