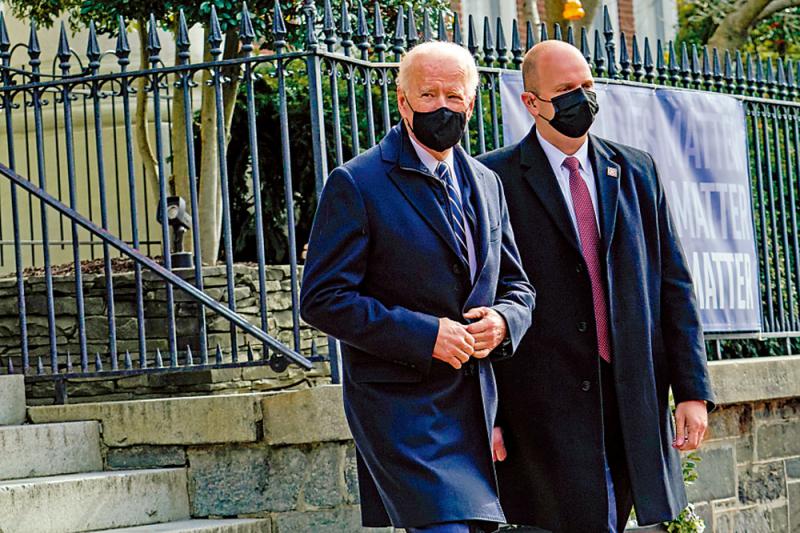 Photo: US President Biden attends Sunday mass in Washington on the 24th. /Reuters
According to the Wall Street Journal and Reuters, US President Biden will sign an executive order on the 25th local time to impose stricter regulations on government procurement and continue to implement the former president Trump's "buy American" policy, which has aroused Western allies' concern about the exclusion of state-owned enterprises.
The new policy will include tightening government procurement rules, making it harder for federal agencies to buy imported products, revising the definition of products made in the United States, and raising local content requirements. The executive order also ensures that SMEs have better access to the information they need to bid for government contracts.
Reuters pointed out that the existing "buy American" rules have provided a framework for the federal government to purchase $600 billion in goods and services annually.
Biden's latest decree aims to fix loopholes in existing regulations, make exemption practices more transparent, and add a senior White House post to supervise procedures. A senior White House official said that one of the objectives of the policy was to strengthen the US supply chain. COVID-19 had exposed weaknesses in the key distribution system of the pharmaceutical and safety equipment in the United States, and promoted the production and employment of the United States in order to achieve Biden's campaign promise.
The news is highly concerned about western trade partners, including Canada and Europe, and some countries are worried that the new deal of Biden may cause domestic enterprises to be excluded from the huge US government procurement market while COVID-19 is still wreaking havoc abroad. Canadian Foreign Minister garno revealed that Prime Minister Trudeau had conveyed Canada's concerns about the "buy American" plan to Biden in a phone call on Friday.