Cui Tiankai, Chinese ambassador to the United States, responded to the White House's allegation that President Biden would patiently deal with the issue of China in an online interview with CCTV on the 26th. He believed that patience is a good thing. He hoped that the United States would review and reflect on its China policy in recent years and adopt a positive, constructive, forward-looking and world-wide policy towards China.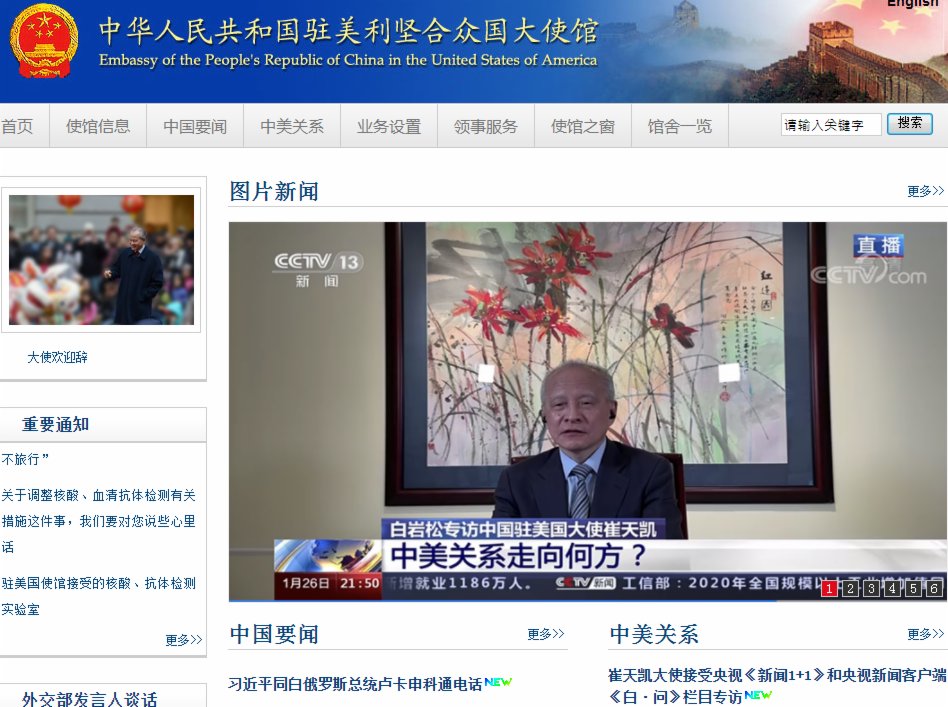 Cui Tiankai believes that the White House spokesman has defined Sino US relations as strategic competitive relations, and his views on China are not accurate enough. He hopes that the US side should also develop Sino US relations rationally and sincerely. Whether the US can accept China's development is a fundamental issue, and no matter who becomes President, it has to answer this question.
As for whether the Sino US trade war will continue, Cui Tiankai said that China has been actively making efforts for the normal economic and trade relations between the two sides, and is opposed to the so-called trade war. However, if someone has to impose the trade war on China, he will also accompany them to the end. Cui Tiankai believes that if one side makes a wrong choice and goes to confrontation, Sino US relations will be worse than they are now. From a long-term historical point of view, China and the United States will be better off Us cooperation is the only right choice.
Editor in charge: Pan Ruoshui