On the 26th, 100 U.S. senators vowed to form a jury to formally take over the impeachment case against former president trump for "sedition".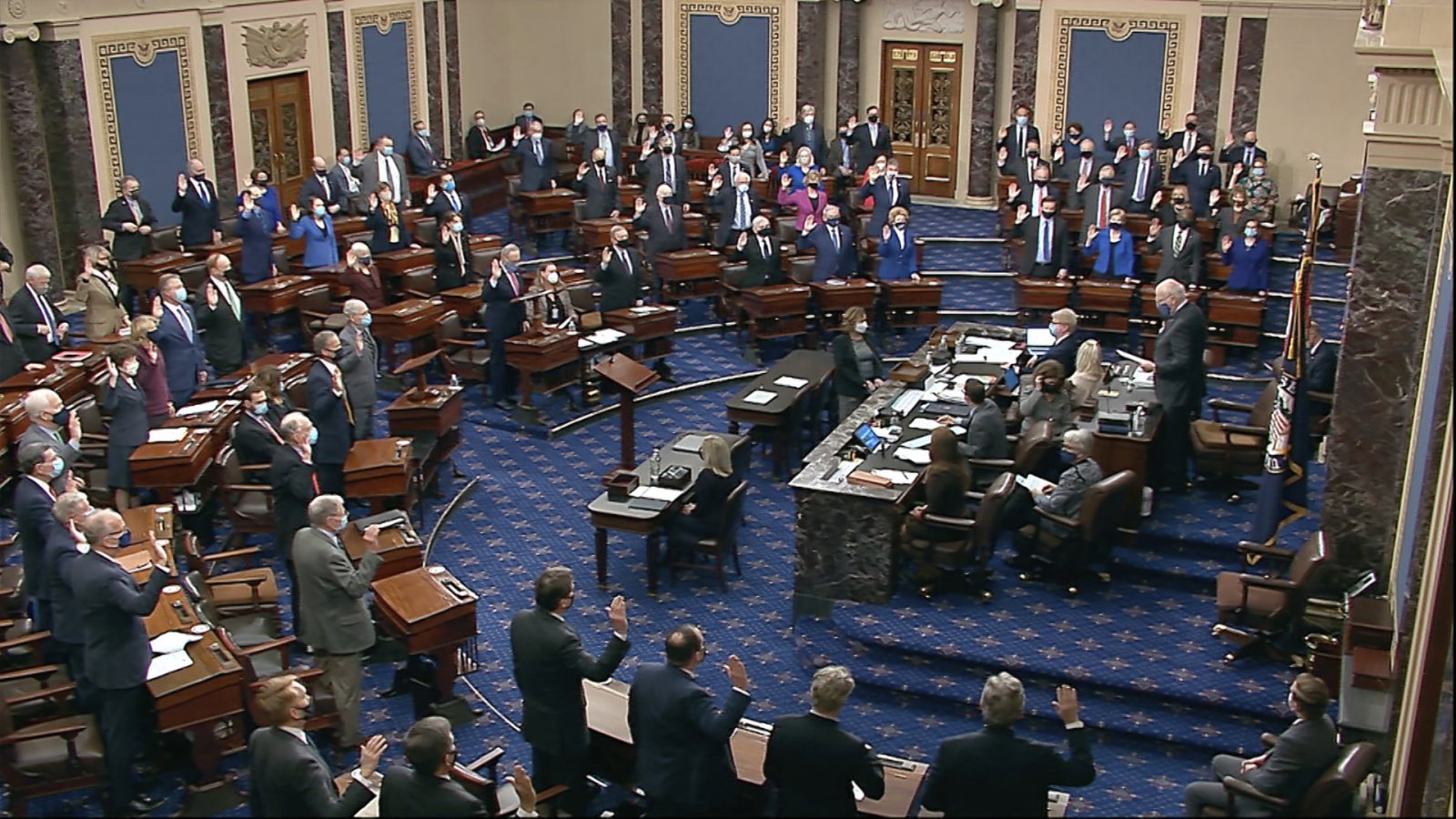 According to Xinhua news agency, Republican Senator Rand Paul later proposed a motion to ask the whole house to vote to lift the impeachment case on the grounds that trump has left office and the Senate is not in line with the constitution at this time.
According to the results of the vote, 50 Democrats and 5 Republicans believe that it is not unconstitutional for the Senate to try Trump's impeachment case at this time, and the remaining 45 Republicans, including Senate Republican leader McConnell, hold opposite views. The article of us "Capitol Hill" believes that the result of the vote predicts that the Senate may not have enough votes to convict trump.
According to the previous agreement reached by the democratic and Republican parties, the formal trial, including the statements of the prosecution and the defense, will begin as soon as the week of February 8. The Senate will focus on deliberating and approving the cabinet nominations of new President Biden in the next two weeks, while giving trump more time to form a team of lawyers and prepare for defense.
On January 6, a large number of trump supporters broke through the police blockade and forcibly broke into the Capitol building. The process of verifying the results of the 2020 presidential election was interrupted. Chaos and violence caused five deaths and dozens of injuries. Before the Congressional riots, trump repeatedly called on supporters from all over the country to protest in Washington on social media, and held a demonstration outside the White House earlier on the 6th He made a speech at the meeting.
On January 13, the house of Representatives voted to pass an impeachment clause against trump, accusing him of "sedition". At that time, only one week after trump officially stepped down as president of the United States, he became the first president in the history of the United States to be impeached twice by the house of Representatives.
According to the constitution of the United States, the house of Representatives has the power of impeachment, while the Senate has the power of trial. The passage of impeachment clause by the house of Representatives requires the support of at least a simple majority, but the conviction of the impeached person requires the support of at least two-thirds of the senators.
In December 2019, trump was impeached by the house of representatives for the first time. At that time, the house of Representatives controlled by the Democrats voted to pass two impeachment clauses against trump, formally accusing him of abusing his power and obstructing Congress. The Senate Republicans then vetoed the two impeachment clauses by virtue of their seats. Trump was not convicted and removed from office at that time.
Editor in charge: Zhi Yuan