Tottenham lost 0-1 to Chelsea. Mourinho was the loser in this game. Before the game, he also used the Blues triple crown to pressure Tuchel, but was defeated by his opponent. After the game, he put the reason for the loss on the penalty kick, thinking that it was a point kick. Mourinho has a posture that everyone is drunk and I am alone. In fact, the English media, experts and commentators have all criticized Mourinho unanimously.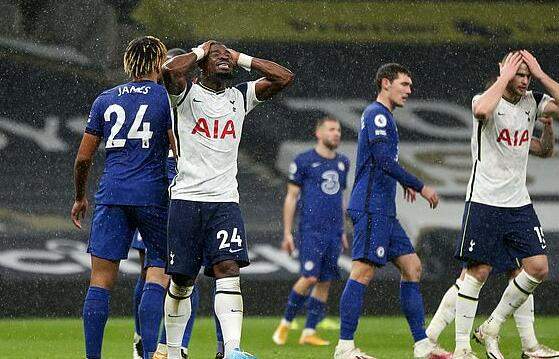 Ferdinand, a famous player in Manchester United and a guest commentator in BT Sports for this game, is blunt: Tottenham do not have any tactics. Mourinho's tactic is to wait for Sun Xingmin's inspiration to steal a goal. There is basically no threat to the attack, nor any. Adjust the response method.
Former Tottenham player Janas also talked about this game: there is no tactical plan, this is the problem. All Tottenham players can't lift their energy, don't run very much, and are very afraid. This is the biggest problem, Mu Rinho's team has no tactics and is dumbfounded.
   After the game, Mourinho was also asked about offensive issues. A reporter asked why he didn't play Bell? The latter sat on the bench for 90 minutes. Mourinho continued to open his mouth, bluntly saying that the reporter did not deserve to know the answer. When talking about the reason for the loss, Mourinho said: "In the end they scored on a penalty kick. It's hard to accept a penalty because it hurts to lose because of such a penalty."
   This is Mourinho. He will never admit his pawn mistakes and adjustments to his death. Anyway, losing is the referee's fault, the player's fault, and the penalty kick. I don't even think about why I always try to steal my life, and the performance of the entire Tottenham team is really like a robot on the court. This is also a big problem for Mourinho's management. The dressing room may break out at any time. .
   I have to admit that Mourinho's coaching prospects have reached a dim moment again, and the alarm bell has sounded. At present, Spurs lost three consecutive games, behind the top four 7 points, there are still many teams in front of them, and Tottenham's winter transfer is still 0 signings, Lennon's goal for Mourinho is to win at least one championship. Judging from Mourinho's current performance, facing Manchester City in the League Cup final, there are many good things.