Not only Huawei and auto companies are short of cores, Apple and Sony are also short of cores!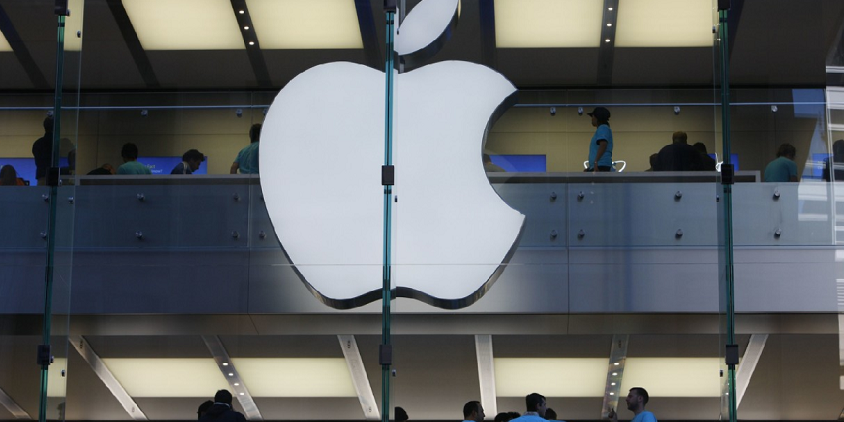 The global core shortage problem is spreading rapidly, from automobiles to mobile phones, game consoles and other fields. Global semiconductor companies such as Qualcomm, Samsung, Infineon and others have also issued warnings recently that chips cannot meet market demand!
Apple also lacks core! The industry is facing the most severe situation
It is well known that Huawei lacks cores and high-end new phones are out of stock, but what is expected, Huawei's biggest competitor, Apple is currently short of cores.
Apple recently stated that sales of some new high-end iPhones have been hindered due to lack of parts. The specific situation is that the first fiscal quarter, including the iPhone 12 series, Mac, and iPad, all suffered from semiconductor shortages, and it is expected to achieve a balance of supply and demand in the second quarter. In addition, the shortage of AirPods Max will continue into the second quarter of this year. Although the company just released its beautiful quarterly report not long ago, due to the hot sales of the iPhone 12 series, Apple's performance has set a new record.
Apple has always been a major customer of TSMC. Not long ago, TSMC had stated that it would give priority to the production of automotive chips, and this move may affect Apple's chip procurement.
According to a report by Bloomberg on February 6, the electric vehicle project negotiations between Apple and Hyundai and its subsidiary Kia have been suspended. People familiar with the matter said that Apple is still discussing similar plans with other automakers. However, the number of manufacturers capable of undertaking future Apple car production is limited.
Earlier, it was reported that Apple and Hyundai-Kia had finalized a deal. Apple will invest US$3.6 billion to produce Apple-branded autonomous vehicles at the Kia assembly plant in West Point, Georgia, USA.
Not only that, Samsung Electronics has also issued a warning a few days ago that chip shortages may spread from cars to smart phones. Samsung said that chip manufacturers are currently eager to meet the needs of automakers, and many chip foundries are operating at full capacity, which limits the ability of foundries to accept new orders, affects the manufacturing of DRAM and NAND chips by foundries, and in turn impacts Delivery of smartphones and tablets.
Strategy Analytics analyst Neil Moston said: "The new crown pandemic, the implementation of social distancing in factories, and fierce competition from tablets, laptops and electric vehicles have caused the supply of smartphone parts to face the most severe situation in years." It is estimated that the prices of key smartphone components such as chipsets and displays have risen by 15% in the past three to six months.
This week, Qualcomm, the world's number one smartphone chip manufacturer, also released its latest fiscal quarter results. The financial report showed that Qualcomm achieved revenue of US$8.235 billion during the reporting period, an increase of 62% year-on-year, which was less than Wall Street's expected US$8.27 billion; net profit was 2.455 billion. USD, an increase of 165% year-on-year. Qualcomm CEO Molenkov clearly pointed out that Qualcomm's revenue in the first quarter of 2021 could have been higher, partly because it was affected by the supply shortage in the global semiconductor industry.
It is worth mentioning that the incoming new CEO An Meng said that the supply of Qualcomm chips may not be able to meet demand, which is also a signal that the global semiconductor supply shortage is further spreading.
"Supply shortage in the semiconductor industry has become a common phenomenon," Anmon said. Orders for chips used in computers, cars and many other connected devices are flooding in, and the production burden of the entire industry is concentrated in a few of Asia. On the factory. However, he also said that the chip supply situation should improve in the second half of 2021.
Sony said on Wednesday that due to production bottlenecks, the company may not be able to fully meet the demand for its new game consoles in 2021.
Many car companies around the world are forced to cut production
There have been signs of car core shortage before, but with the rapid recovery of the auto market and increasingly tight chip supply, the industry's core shortage problem has become increasingly serious. Recently, many well-known car companies around the world have publicly announced production cuts. This situation may even drag on 2021. Global automobile production increased.
Ford Motor Company announced a few days ago that due to the shortage of chips, the production of the best-selling model F-150 pickup truck will be reduced next week. F-150 model sales are Ford's main source of profit. Ford executives predict that in the first two quarters of this year, they will lose between $1 billion and $2.5 billion in pre-tax profits due to reduced production.
The day before, General Motors announced that its three plants in North America would suspend production for a week due to a shortage of chips to ensure the continued operation of plants producing other more profitable models.
In addition, in the latest statement issued on Friday, French automakers Renault and Stellattis also stated that due to shortages of key semiconductor chips, both companies have suspended car production at several factories. Stellantis is a new enterprise formed by the merger of two major automobile groups, Peugeot Citroen and Fiat Chrysler on January 16 this year.
Audi CEO Marcus Dussman also hinted that due to changes in chip market demand, the company's chip purchases are difficult to get a timely response. He said that his company relies on "four-tier" suppliers to supply semiconductors, and "the parts we lack have a very long supply chain."
Prior to this, car companies such as Volkswagen, Ford, Nissan and others all stated that production capacity was affected by chip supply.
The tightness of automotive chips is not only a problem for downstream car companies, but also upstream semiconductor companies. Infineon, the world's largest automotive chip maker, said on Thursday that it still faces huge challenges in meeting the automotive industry's demand for microcontrollers due to limited upstream capacity.
"The entire automotive supply chain is feeling the semiconductor shortage, but the car market is recovering faster than expected." Infineon CEO Reinhard Ploss said that it takes time to increase production capacity.
It is understood that at present, only 10% of the world's semiconductor manufacturing plant capacity is used in the automotive industry, and the gradual transfer of capacity is expected to take at least six months. Some agencies predict that the output of new cars affected in the first half of this year is expected to exceed 1 million. On February 5, Bosch stated to the outside that the continued epidemic crisis and chip shortage will drag down the growth of global automobile production in 2021. "About 85 million new cars rolled off the assembly line worldwide this year, which is higher than 78 million in 2020, but still lower than 92 million in 2019."
Institutions generally predict that the shortage of automotive chips may continue into the third quarter of this year, when signs of improvement may appear.