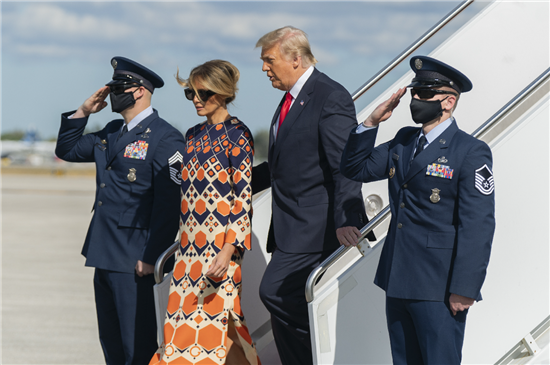 Trump arrived in Florida on a special plane for the last time. (Associated Press)
On the occasion of US President Biden's inauguration, former president trump flew to Palm Beach, Florida by special plane. After landing the plane, he did not make a speech and boarded the special bus to go to sea lake manor.
Trump refused to attend Biden's inauguration ceremony. He left the White House in the morning of Wednesday (20th local time) and then went to Andrews Air Force Base in Maryland by helicopter to attend a simple farewell ceremony. Before leaving office (noon local time), he boarded the presidential plane "Air Force One" for the last time as president;. At the farewell ceremony, trump gave a performance and said that during the performance, some media photographed his eldest daughter Ivanka in tears for a moment, and she was very disappointed.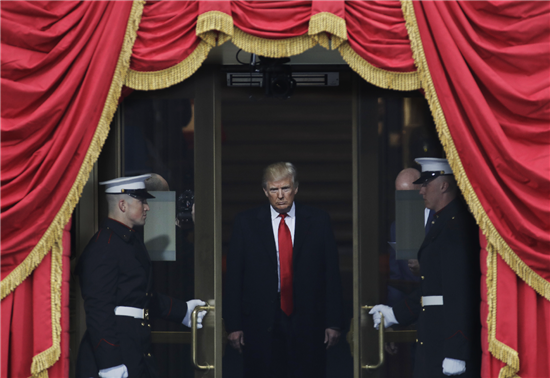 Trump left the White House in silence. (Associated Press)
After the special plane landed at Palm Beach International Airport, trump, who has become a former president, and his wife Melania waved at the door of the plane, then stepped out of the cabin and down the stairs to get on the car. However, there was a small episode at this time. Melania, who went her own way, took the lead in getting on the bus and let her husband wave to the reporter alone.
Some supporters welcomed trump at the airport. Some even rented a tourist bus and put on a full body advertisement, which said "thank you, President trump! Welcome home.";.