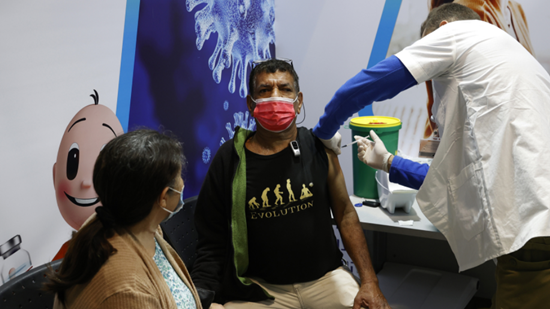 Novel coronavirus pneumonia is still diagnosed after more than 10000 people injected with Pfizer vaccine in Israel. (AFP)
Since the middle of last month, Israel has injected people with the first dose of the vaccine provided by Pfizer and biontech, and some people have been able to get a second dose. Israel's health minister said that more than 12400 Israelites tested positive for the new coronavirus after being vaccinated with Pfizer vaccine, and 69 of them had received a second dose of vaccine.
According to the Ministry of health of Israel, about 189000 people were tested for new coronavirus after vaccination, and more than 12400 of them were positive, accounting for 6.6% of the total. Most people are infected shortly after the first dose of the vaccine, which has not yet taken effect. However, 1410 people still tested positive two weeks after vaccination. According to the expected results, partial immunization should have been effective at this time.
In addition, the Ministry of Health said 69 patients were still infected with the new coronavirus after two doses of the vaccine. Israel's second dose started two weeks ago, with Prime Minister Benjamin Netanyahu taking the lead. In the past few months, about 2.15 million people have been vaccinated by Pfizer, of which 300000 have received two doses.
Pfizer has said that from the 15th day to the 21st day after the first dose of the vaccine, the immune ability of the vaccinators will surge, and the effectiveness of the vaccine will increase from 52% to 89%.