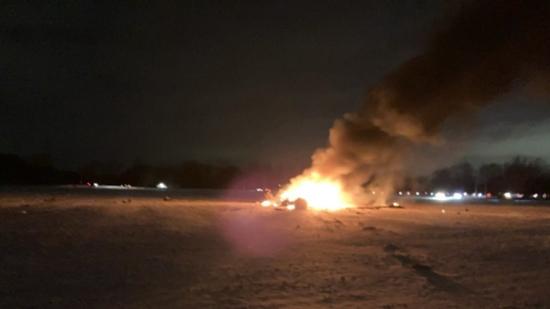 After the helicopter crashed, a fierce fire broke out. (internet photo)
A military helicopter in New York State crashed on Wednesday night, killing three members of the National Guard.
According to US media reports, the plane involved, a UH-60 Black Hawk medical helicopter, took off from the Army Aviation Support Center at Rochester International Airport on Wednesday evening and went to another support center. It crashed when passing through a piece of farmland. Local media photographed the wreckage of the plane burning in the snow, and the fire was fierce. The FAA has launched an investigation into the accident. New York governor Cuomo ordered flags to fly at half mast at state buildings.