Original title: a governor of Canada says "stay at home" in more than 20 languages, including Putonghua and Cantonese
Doug Ford (photo source: Associated Press)
Overseas, January 22 (Xinhua) Doug Ford, governor of Ontario, Canada, released a video online on the morning of 21 local time, asking people to live in isolation in more than 20 languages, including Putonghua and Cantonese.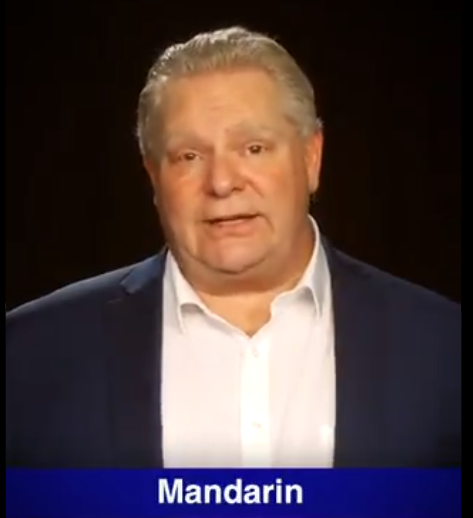 Ford says "stay at home" in Mandarin (video capture)
According to Canada's CTV News, a video released by Ford on twitter reminds people to "stay at home and be safe" in French, Mandarin, Cantonese, Italian, Punjabi and other languages.
"No matter what language you speak, we need to stay at home," Ford said As of 11:15 a.m. local time on January 21, the video had been viewed more than 79000 times. In the video, Ford said in Mandarin, "stay at home."
Ford says "stay at home" in Cantonese (video capture)
Ford had ordered people across the province to start home quarantine on January 14, followed by a second state of emergency on January 12.
The order will last at least 28 days. David Williams, the chief medical officer of Ontario's Department of health, said this week that the blockade can only be lifted if the daily number of new cases is kept at about 1000 or less. More than 2600 new cases were reported in the province on January 21. (overseas / Li Fang / Suzhou Hangzhou)