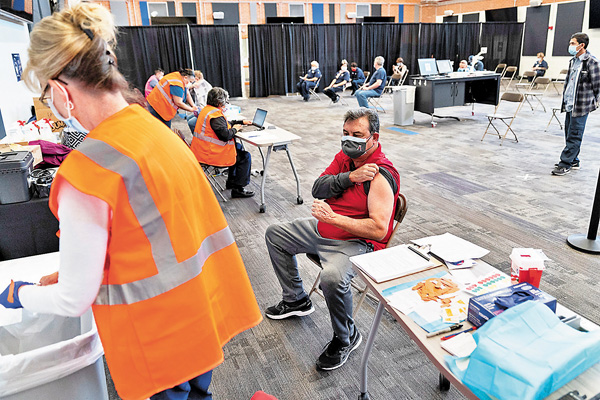 The day before yesterday, US President Biden signed another 10 executive orders to deal with the new epidemic situation, including expanding the coverage of wearing masks and requiring inbound passengers to isolate themselves. Biden said that the new order and the decision to return to the World Health Organization issued on the first day of taking office jointly constitute the national strategy of the United States to deal with and prevent the new epidemic situation, hoping to achieve vaccination, expanded testing and recovery Seven goals are to resume work and strengthen international cooperation.
Biden said that the cumulative death toll in the United States has risen to more than 400000, and it is estimated that it will rise to 500000 next month. The United States is in a "state of war". The first task is to take strict scientific measures to rebuild public trust. According to the new regulations, if passengers are in the United States airports, planes, trains, intercity trains and other public transport vehicles, they must wear masks. Before arriving in the United States, overseas passengers need to leave the United States According to the CDC guidelines, the patients were isolated for about 7 days.
Set up 100 vaccination centers
By the day before yesterday, the United States had only completed about 1, Biden criticized former president Trump's vaccination plan as a "complete failure". The new government will increase vaccine production by invoking the national defense production act and other means, and set up 100 community vaccination centers in the United States to strengthen the distribution of vaccines, so as to achieve the goal of 100 million doses of vaccines within 100 days. He called on the public to put aside political differences and insist on wearing mouthwash Cover 100 days to curb the spread of the epidemic.
Biden also instructed the federal emergency measures agency to claim full reimbursement of the costs of the National Guard troops stationed in various places to fight the epidemic, as well as the costs of states using disaster relief funds to restart schools.
Comprehensive report
Pdf layout of Wen Wei Po