Original title: a big change in the White House presidential office: Trump's idol painting has no more moon rock
White House Oval Office (AP)
Overseas network, January 22; Biden was sworn in as president of the United States on the 20th, according to the associated press and the world daily on the 21st. The Oval Office of the white house where Biden was inaugurated has a new layout, which changes the decoration style of President trump, adds many portraits of famous historical figures of the United States, and a "3.9 billion year old" lunar rock block provided by NASA, symbolizing the exploration of outer space by the United States Empty ambition and achievement.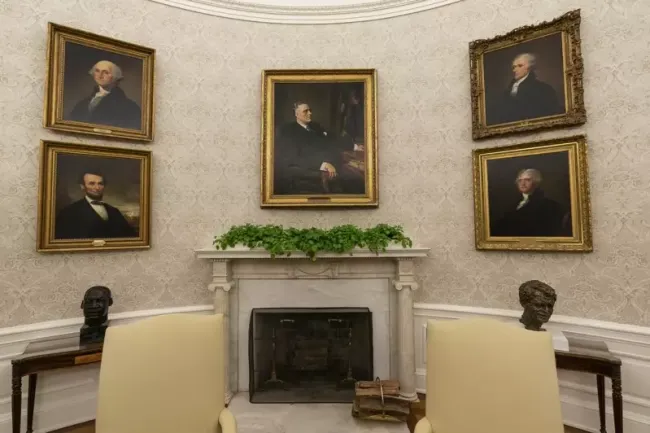 Portraits of the founding fathers and historic presidents of the United States (AP)
Biden chose to replace Trump's portrait of former President Andrew Jackson by hanging a picture of former Democratic President Franklin Roosevelt directly opposite the "fortitude desk" on the president's desk. American media regarded Jackson as the first populist president of the United States. He proposed to end the electoral college system and signed the Indian Migration Act. Trump followed some of his ruling styles.
In addition, on both sides of Roosevelt's portrait, Biden hung portraits of Washington, founding father of the United States, Thomas Jefferson, former Treasury Secretary Alexander Hamilton and former President Lincoln. In addition, Trump's military flag displayed behind the "fortitude table" has also been replaced with the US flag and the flag with the presidential seal.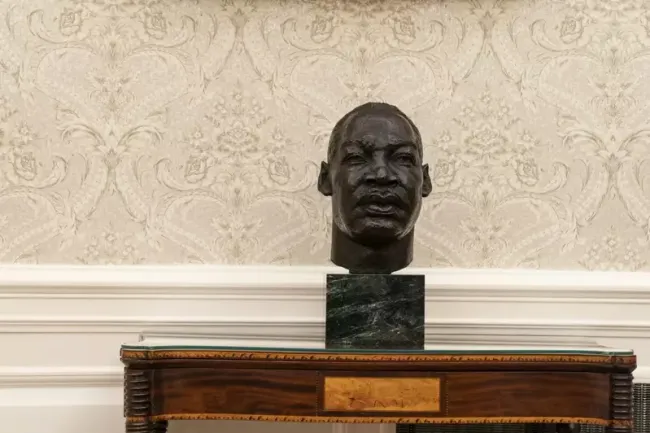 Bust of Martin Luther King (AP)