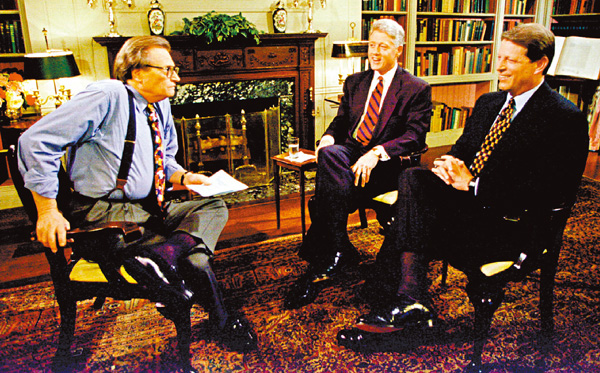 Larry King, a well-known CNN host, died yesterday at the age of 87. Ora media, the media network he founded, announced the death of Larry King without specifying the cause of death. However, he was diagnosed with new coronal pneumonia earlier this month and was hospitalized in a Los Angeles hospital.
Born into an immigrant family in New York in 1933, Larry King began to host CNN's trump card evening show "Larry King Live" in 1985, which was very popular with the audience. He was once CNN's most watched program, and he also became a well-known speaker in the United States until his retirement in 2010.
25 years of hosting career, visiting more than 50000 people
In his 25 years of hosting career, Larry King has hosted more than 6 events, In 1995, Larry King hosted a peace summit with Palestinian leader Yasser Arafat, Jordanian King Hussein and Israeli Prime Minister Rabin. In 2007, Larry King also visited Paris, a famous woman Hilton, who asked her to tell the story of her brief imprisonment, visited his family and friends after Michael Jackson's death in 2009. In 1998, the peak audience of "Larry King Live" reached 1.64 million, and Larry King announced his retirement in June 2010.
In his later years, Larry King suffered from heart disease, diabetes and lung cancer. He had eight marriages and had five children. His 65 year old son and 51 year old daughter passed away one after another last year. As Larry King suffered a stroke shortly before his son died, he was unable to attend his son's funeral. ● comprehensive report
Pdf layout of Wen Wei Po